You can use the apps on this page to create presentations with beautiful templates and simple animations as well as slideshows with music or captions.
Also see: WEB APPS for Creating Infographics

Wideo.co
Wideo is a web-based video creator that lets you easily make keyframe animations and short videos.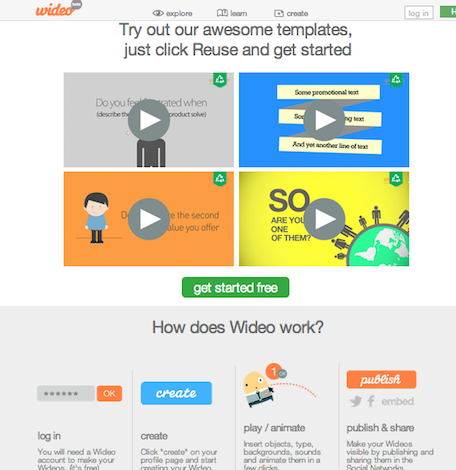 This intro video shows how easy it is:

Emaze.com
Emaze offers some amazing templates for online presentations.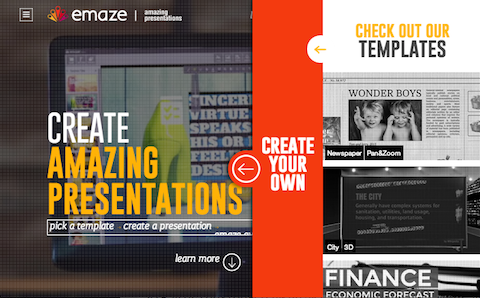 Powtoon.com
PowToon gives you tools to create animated "explainer videos" and presentations. Connects to Google Drive and allows exporting to YouTube.
From the web site: "We provide all the animation tools you'll ever need to immediately begin creating your own professional-looking animated explainer videos and animated presentations. From start to finish, you'll be guided through a surprisingly simple process, resulting in eye-catching videos that will hook your audience without fail."
Empressr.com
From the web site: "Empressr is the first free online storytelling tool that allows you to create, manage and share rich media presentations online. Upload your video, images and audio to get started creating cool slideshows. If you have your own website, blog, or social networking page, you can either post a link or embed your Empressr. Empressr also has great charting and table tools to create dynamic business presentations."
Here's a tutorial on how to add images and text and record with a web cam.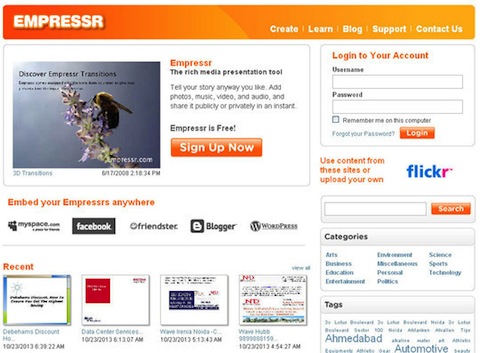 Visme.co
From the Visme.co web site: "Create interactive presentations, infographics, and other interactive content"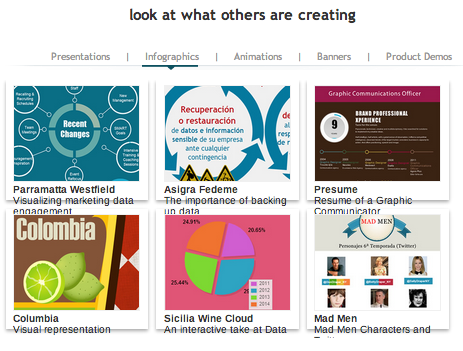 Present.me
Present.me gives you an easy way to capture a presentation along with your audio voiceover, without needing to screncast it.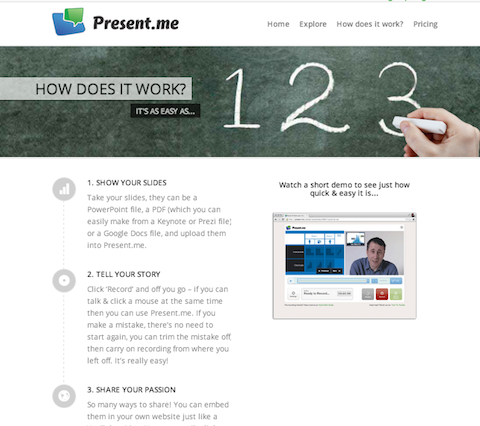 Prezi.com
Prezi is non-linear alternative to PowerPoint; allows words, images, and YouTube videos.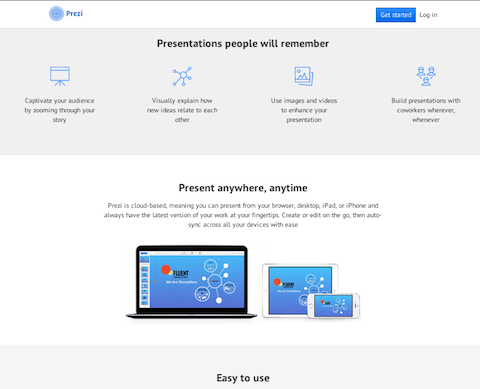 PhotoPeach.com
From the PhotoPeach About page: "Our idea is to help you tell better stories online using photos. With PhotoPeach you can create a rich slideshow in seconds to engage your friends or family. We also support background music, captions, and comments so you can elaborate on your story further.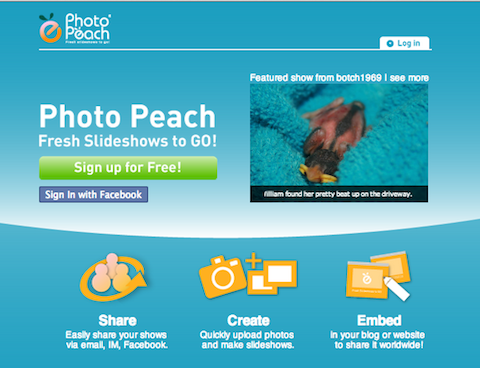 Animoto.com
Animoto is a web-based app that creates photo slideshows in video format, similar to what you can make in iMovie using one of the built in themes. You can publish your project on Animoto or export it to YouTube. Use your own photos, but not your own audio.
More Web Apps
Also search Google with terms like: free slideshow maker, free presentation tool, free animated slideshow, free animated presentation, etc.
Mobile Apps