If you want to restrict a blog post to only those who have a password, follow these steps:
(1) On the post editing page, look in the Publish box in the upper right corner and click on the Edit link next to Visibility, as shown below.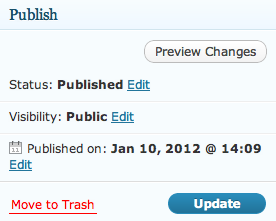 (2) Click the button next to Password protected and enter the password in the box, as shown below. (Either use a class password or make sure your instructor has the password.)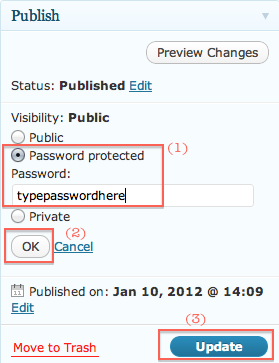 (3) Click the white OK button and then click the blue Publish or Update button. Your post is now password protected!
To remove the password protection, switch the Visibility option back to Public and Update the post.