If you want to make a video you posted on YouTube visible only to people who have the URL (like our class), you can change the Privacy setting from Public to Unlisted. That way others can view your video if you send them the YouTube link or if you embed it in a blog post.
For a video assignment for class, do NOT use the Private setting, as that means only you can view the video.
If you didn't choose Unlisted in the Privacy options when you first uploaded or created the video, you can go back at any time and change the settings, following the steps below.
CHANGE PRIVACY SETTING
Click on Video Manager

Click Edit–>Settings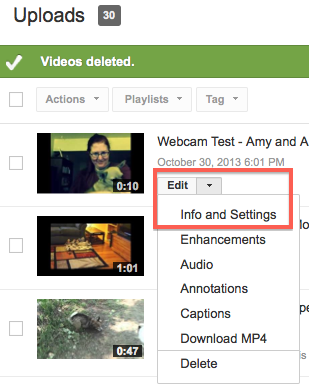 Choose Unlisted and Save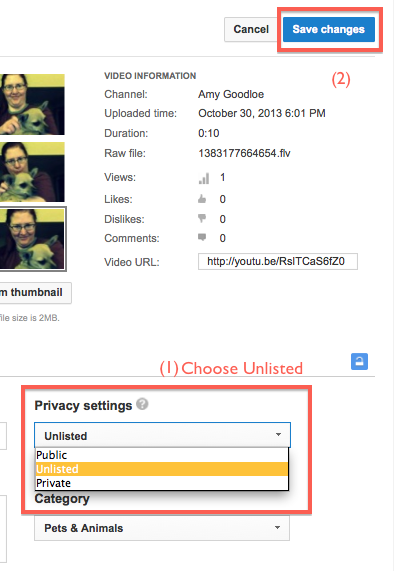 To share the video, either send others the YouTube link or embed it in a blog post.

OPTIONAL: DOWNLOAD A COPY OF YOUR VIDEO
If you want to download a copy of your video (if, for example, you recorded it via YouTube's webcam), choose the download option from your video settings: