Recommended New Project Options
Choose New Project from the File menu.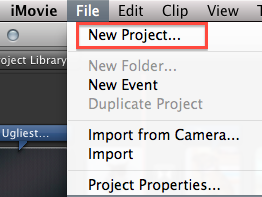 A dialog box will appear that allows you to choose some options for your project. Here's what I recommend:
do not choose a theme
give the project a name that will be helpful to you
choose widescreen if you plan to record live video in HD
choose standard if you plan to make a digital story or work with video footage in standard definition
leave the frame rate alone (as shown in the image below)
leave the "Automatically add" option UNchecked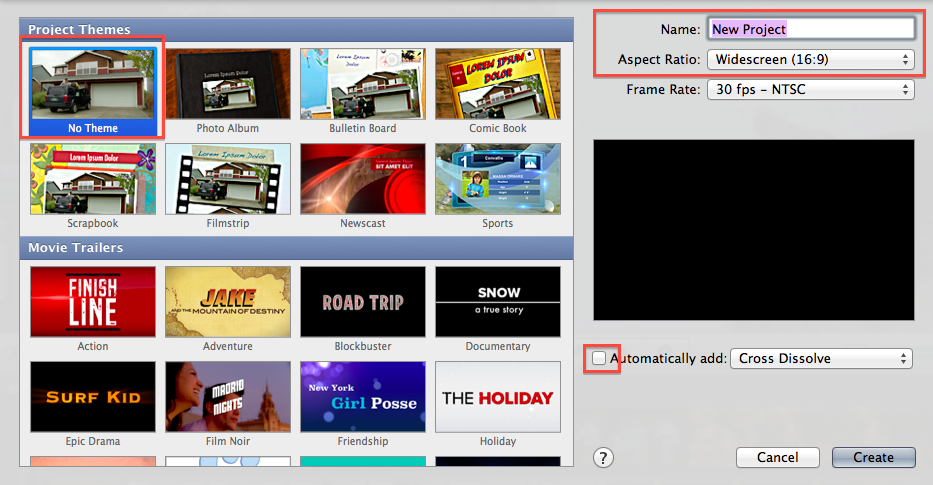 Recommended Project Properties
With any new project you create, I recommend that you immediately adjust the Project Properties, which you can do by selecting Project Properties from the File menu.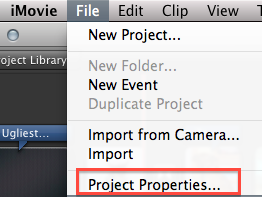 In the dialog box that appears, I recommend the following changes:
adjust the transition duration to 1s
change the initial photo placement to "fit in frame"
change the initial video placement to "fit in frame"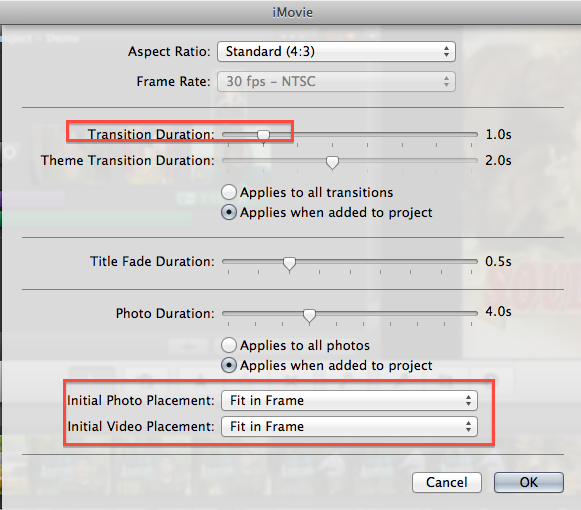 The default for photo and video placement is "crop," which means that your photos and videos will all be cropped automatically, and if you want to change any to "fit in frame," you'll have to do it manually. By changing this setting in the Project Properties dialog box, you can avoid that hassle.