New user?
If you do NOT have an account already, go to WordPress.com and create your new blog, using one word or phrase (with no spaces or punctuation) as the first part of your blog's URL. Millions of people have WordPress blogs, so common words will be taken already. Go for something creative and original, but easy to remember.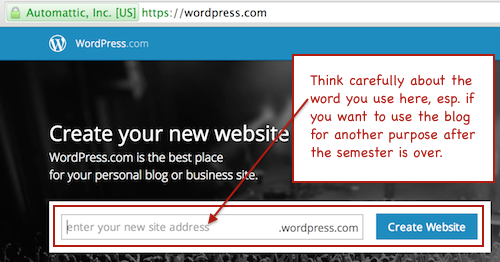 After you click on the create blog button, a new page will load where you can enter your email address and preferred password.
Submit this form, and then check your email for a message from WordPress, which will contain a confirmation link you should follow. Once you've confirmed your new account, you can move onto the next step.
Already have an account?
If you already have an account on WordPress.com, log into it, click on the My Sites tab in the upper left corner, and click on "Switch Site"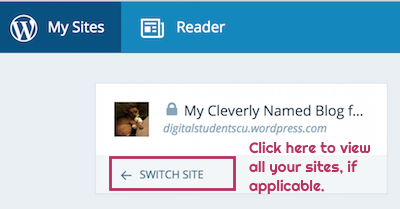 Click on the link to "Add New WordPress," which should appear below a list of your current sites.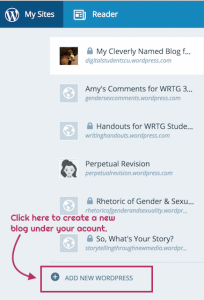 You can set one of your blogs to "primary" on the My Blogs page, which you can access from any of your blogs' dashboards.