DESKTOP APPS
Animated Stories
Animating with Slide Presentation Apps
The three main slide presentation apps, Keynote (Mac iPad or desktop), PowerPoint (Mac and Windows), and Google Slides (web) all have the ability to animate text and objects using a simple keyframe approach.
The resources below are on animating with PowerPoint, but you can find resources on the other apps via Google searches.
WEB APPS
Wideo.co
From the Wideo.co home page: "Wideo is the perfect online video tool, that allows you to easily make animation videos for your product demo, presentations, teaching lessons, or just to have some fun. It has never been so intuitive to create an online video. With Wideo anyone can make cool videos."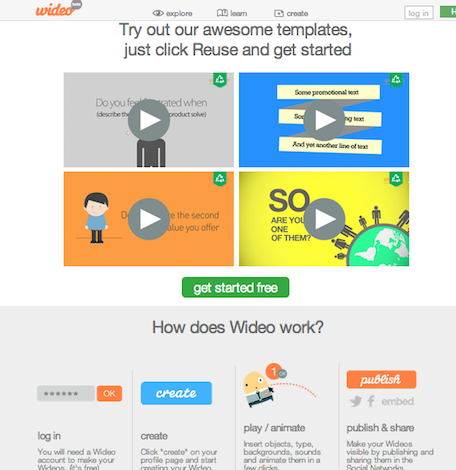 Check out how easy it is to use keyframe animation using this app:
Powtoon.com
Like Wideo, Powtoon is probably better suited to "explainer videos" than to stories, but you might find creative ways to use them for storytelling. These are "cartoon" style animation apps that combine keyframe and frame by frame animation tools.
MOBILE APPS
DESKTOP APPS FOR 3D ANIMATION
More Resources
ANIMATED GIFS
You can find many more through your own web searches.