Want to try conveying a message in the form of a comic strip or comic book "short story"? Check out the options below, but also do your own Google searches to find reviews and info on other tools.
Also see: APPS – Apply Cartoon Effects to Video and Photos
WEB APPS FOR COMPOSING COMICS
Pixton.com
Pixton has been my students' first choice for creating comics on the web for years. You can create several panels per project, and you can create multiple projects to serve as "pages" of your comic.
To publish your comic, you can provide viewers with links to the web version, use the embed code, or export them as images and assemble into a PDF or web page.
ToonDoo.com
ToonDoo is best for creating single panel cartoons or short comic strips.
Bitstrips.com
Bitstrips is popular with Facebook users, as the app makes it easy to create and share comic strips featuring your friends.
MakeBeliefsComix.com
I haven't tried MakeBeliefsComix yet, but it looks well suited to short comic strips.
WebComicBookCreator.com
ComicLab lets you: "Make up your own interactive multimedia stories with this easy to use comic book creating tool; Export your comic books as interactive flipping books and/or PDF files; [and] Use your imagination and become an author of a comic book. This is the only click-and-drag comic creator that allows you to add hyperlinks, sounds and videos into the text balloons."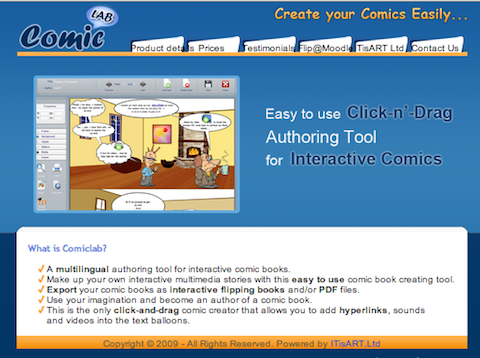 ComicMaster.org.uk
Use Comic Master to create your own graphic novel.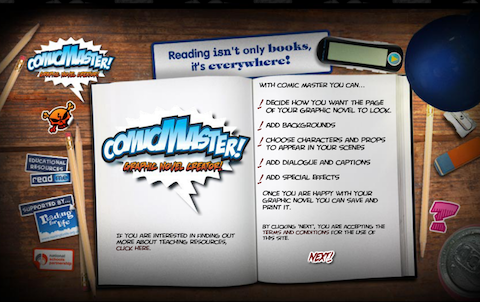 StoryboardThat.com
StoryboardThat is marketed for use as a storyboard creation tool, but the results look a lot like comic strips! So you might want to check it out for both purposes.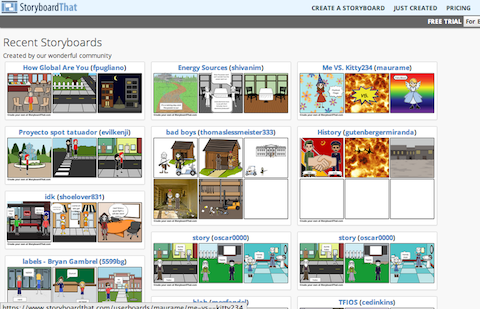 MOBILE APPS FOR COMPOSING COMICS
To find more, search: AppShopper or Google.
DESKTOP APPS FOR COMPOSING COMICS
ComicLife
The most popular desktop app is Comic Life, which is available in a trial version for both Macs and Windows.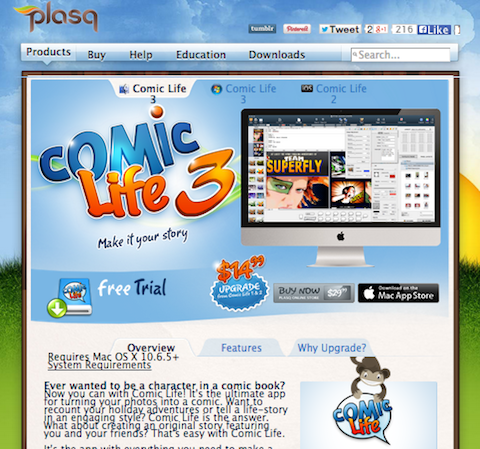 To publish your comic, export it in PDF format and upload it a document hosting site (like Slideshare.net). Then you can share the link with others and/or use the embed code to embed the comic into a blog or web article.